Stop Your Pain Today
Call Now for a Free Consultation
NZ: +64 022 394 6200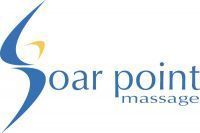 Pain can stop you from doing the things you love. You usually do not know why the pain started or how to get rid of it. Soar Point Institute specialize in teaching you about your body. Why it hurts and how to get rid of the pain. With education, manual therapy and a little self-responsibility you can live a pain-free, functional life.
CALL NOW TO MAKE AN APPOINTMENT
Are you looking for answers to help stop your pain? Have you tried other professionals or techniques without success? Is your pain new or have you had it for months or years? Just know there is always a solution to your pain!
Here is how we can help.
If you're looking for a professional, experienced manual therapist to give you solutions to your soft tissue pain or injuries, you've come to the right place. Jack treats all types of soft tissue pain and dysfunction, from back pain, neck pain, shoulder pain, headaches, TMJ dysfunction to sciatica and plantar fasciitis.
My philosophy is to empower people to help their own bodies heal and relieve pain through education, manual therapy, and self responsibility!
Jack has been in practice in Sarasota Florida, since 1993 and teaches other therapists his unique form of helping individuals. As of October 2020 Jack has moved to New Zealand. He is trained in a variety of unique modalities, all related to the rehabilitation of muscles, fascia, joints, lymph and energy imbalances . He uses a total body evaluation technique to determine the cause of your pain. Because sometimes the pain is the end result of imbalances in other parts of the body.
If you would like to discuss your particular issue call Jack at +64 022 394 6200
or click on "Contact Me" to send an email and set up a complementary Virtual Appointment.
Lets discuss your unique situation and find a solution that works best for you and your lifestyle.
Thanks for visiting, and have a beautiful day.
Currently I am living in New Zealand. I will be available for virtual Tele Health sessions and will be teaching courses online to help you around the world.

Call Now for a Virtual Appointment +64 022 394 6200 or Email: Jack@Soarpointmassage.com


FL Lic. # MA15076