Welcome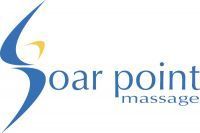 Welcome to Soar Point Massage & Jack Ryan's Website! If you're looking for a professional, experienced massage therapist to treat your soft tissue pain or injuries, you've come to the right place. Our massage therapy clinic treats all types of soft tissue pain and dysfunction, from back pain, neck pain, shoulder pain, headaches, TMJ dysfunction to sciatica and plantar fasciitis.
My philosophy is to empower people to help their bodies heal and relieve pain through manual therapy, education and self responsibility!
Jack has been in practice in Sarasota Florida, since 1993. He is trained in a variety of modalities, all related to the rehabilitation of muscles, fascia, joints and lymph . He uses a total body evaluation technique to determine the cause of your pain. Because sometimes the pain is the end result of problems in other parts of the body.
If you would like to discuss your particular problem call Jack at
(941) 993-3339 or click on "Contact Me" to send an email and set up a Virtual Appointment.
Thanks for visiting, and have a great day.
Currently I am moving to New Zealand. I will be available for virtual Tele Health sessions.

Call Now for an Appointment 941-993-3339
Email: Jack@Soarpointmassage.com


MA15076, MM33886